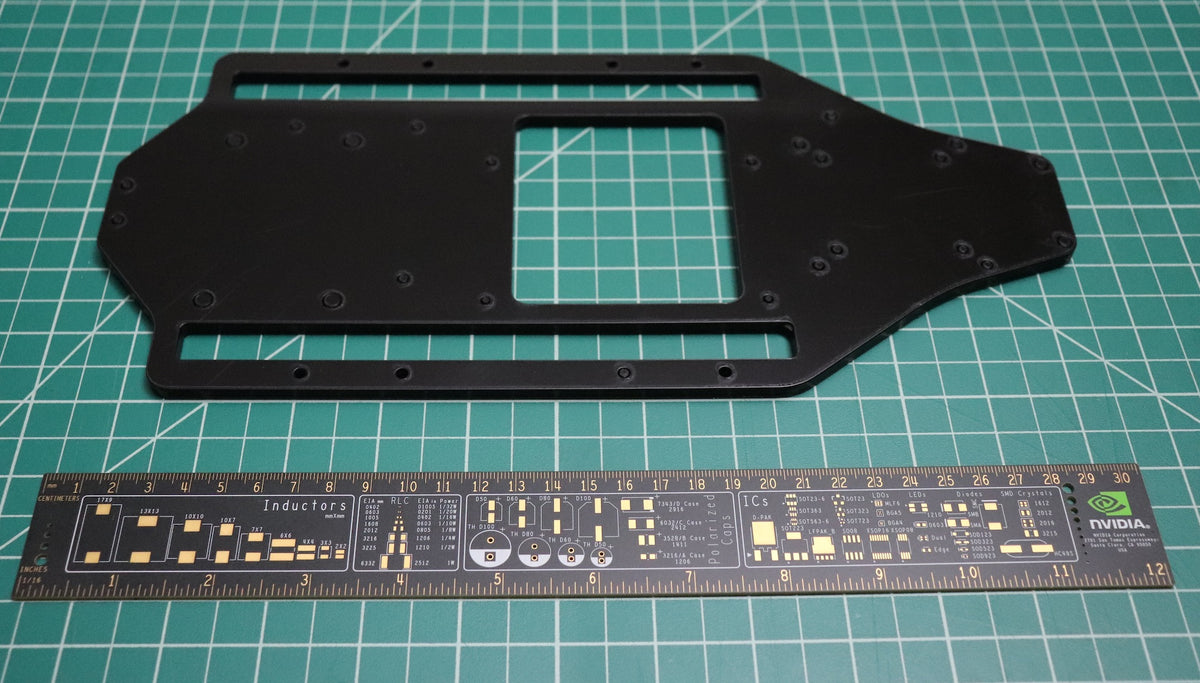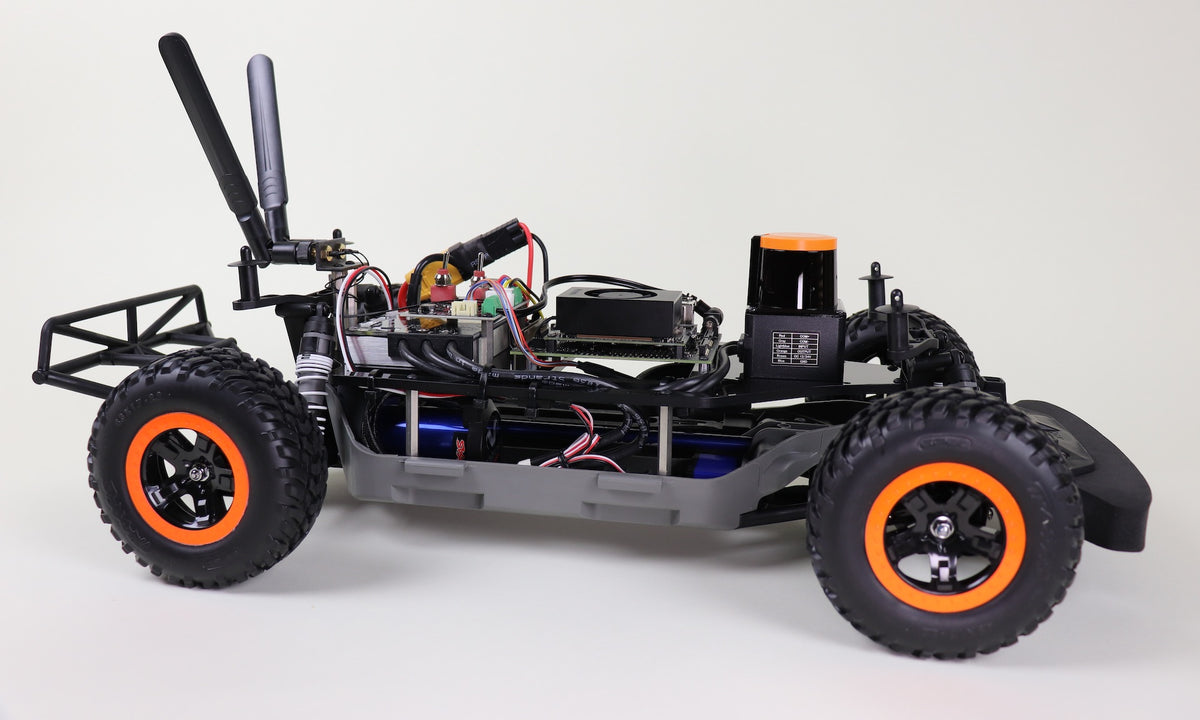 F1 Tenth Platform Deck
The F1 Tenth Platform Deck is a precision laser cut mounting platform for RACECAR/J. The deck holds the computer, sensors, motor controller and other electronics for the Perception Sled. This is for the platform only, no mounting hardware.
Made to order, takes ~ 7 days
The F1 Tenth Platform Deck is designed for mounting on a Traxxas LCG Slash 4x4 R/C vehicle. The Traxxas Slash Ultimate 4x4 is currently the only vehicle offered in the Traxxas line in this configuration.
The F1 Tenth Platform Deck comes pre-drilled with mounting points for:
NVIDIA® Jetson™ Xavier NX Development Kit

VESC MkVI electronic speed controller (and open source motor controller for brushless motors)
F1 Tenth Power Distribution Board
Hokuyo UST 10LX scanning range finder
Standoffs for mounting to the vehicle chassis
The F1 Tenth Platform Deck Platform is made from DuPont's Delrin. Delrin is polyoxymethylene (POM), an engineering thermoplastic characterized by its high strength, hardness and rigidity. This makes it perfect for the rugged environment where the RACECAR/J is expected to perform.
Dimensions and Weight:
310mm x 140mm x 5mm
190 grams
Notes: 
The Platform Decks are typically delivered covered with a protective paper coating.

Delrin is a tough engineering plastic, but is prone to scratching. Because the Delrin is delivered as an unprotected sheet before starting the laser cutting process, there are typically light scratches on the surface. Do not expect a piano gloss finish, but rather something that is tough and durable!
The F1 Tenth Platform Deck is part of the F1 Tenth build series.
By the way, the ruler is not included. The F1 Tenth Platform Deck is shown installed on a fully built F1 Tenth vehicle.